Community
St John's Church
We are a Church of England Primary school with strong links to the thriving St John's Church. Our children attend worship every week in the church and we celebrate the annual Christian festivals in the church throughout the year.
To find out more about the church, please see their website: St John the Baptist Church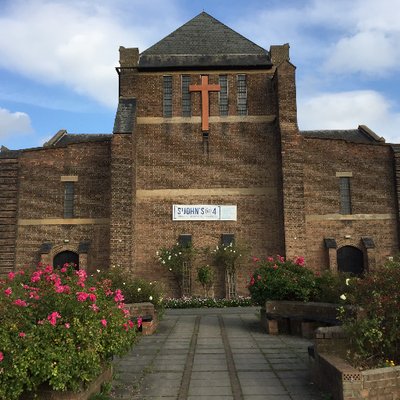 Foodbank

As a school, we collect food for our local foodbank: Whitefoot and Downham Community Food + Project. Both staff and the children collect food to donate to this local initiative as we seek to serve our local community.
To find out more, please visit their website: http://wdcfplus.org.uk/
The Foodbank now operates out of St John's church on a Wednesday as well. Please contact the church for more information.
St Christopher's Hospice Art Project

Our school was the first in the world to enable their children to work directly with dying patients. The project has now been running for over twelve years and has been extended to many other schools and hospices around the world. It is a values-based project that enables our children to build empathy and put our other values into action.

The project begins with a 'question and answer' session with a member of the Hospice Staff who comes to visit the children in school. During this session, the concept of 'hospice' is explained and demystified, and children's attitudes to death and dying are explored.

The children then have four weekly sessions at the hospice where they work on an art project with a group of patients. As they work, they share their own life stories; both child and patient.

By the end of the project, the children and patients have established their relationships. The project culminates in a special celebration at the hospice. The children perform songs and share insights gained from the project. The children's parents attend this celebration and get to meet the patients and listen to their thoughts on the project and the difference it has made to them. Every family that comes to St John's has the "St Christopher's" experience. The children and their families learn what a wonderful place it is and form positive attitudes to death, dying and bereavement.