E-Safety
At St John's we take your child's safety very seriously, especially when they are online. Children have regular lessons on e-safety and we offer continuous training for all staff as well as workshops for parents.
There are some websites that you may find interesting and that offer support for any E-safety concerns you may have.
CEOP is part of National Crime Agency (NCA) and works directly with child protection partners in the UK and overseas to identify and remove threats to children both on and offline. You can contact CEOP if you have any E-safety concerns regarding your child. There website also has links to many other useful websites regarding E-safety.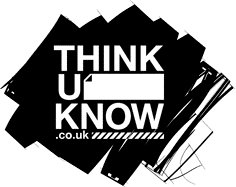 Think U Know offers information on the latest websites letting you know what the website is and what it does. It also has games for children to play so that they can learn about E-safety.

Expert information to help parents and young people stay safe online.
This website gives up to date information on social networks and games.
If you have any E-safety concerns please do not hesitate to contact MS Osgood via the school office.
Safer Internet
Please click on the link below which provides parents/carers with some invaluable information regarding children using the internet and various other internet based apps and online gaming. It has some useful tips for all ages and new Instagram advice guide for parents and teens to tackle the #PressureToBePerfect
To access the link please click here